12595 S.W. 137th Avenue Suite 309 Miami, FL 33186

Taking Action and Getting Results!

Call Now for a FREE Inspection!

MIAMI

ORLANDO

CORAL/NAPLES

TOLL FREE  

305.971.9881

407.649.9869

239.242.0836

866.CITI.036

Why Hire Citizens Claims Consultants               

Citizens Claims Consultants are experts in professionally negotiating with insurance companies for the best possible outcome with your claim. We make sure the claims are properly presented and are not treated as just another number in a big pile that may eventually collect only a fraction of what it should, or worse yet, be denied entirely.

Whether your property is Residential or Commercial; regardless of what your damage was caused by; no matter if you have a new claim or you would like to file a supplementary claim; even if your insurance company DENIED your claim. We can help.

Our expertise in managing claims will free you from the emotional and time consuming struggles with the insurance company. We know what to look for, what you are entitled to, how to speak the insurance language and how to get results. Best of all you pay us nothing until your benefit is completely granted.

Thank you for choosing Citizens Claims Consultants. We look forward to exceeding your expectations.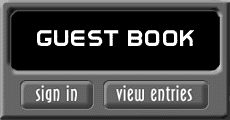 Need more information or 

would like to schedule an appointment?  


​Click on the images below to see what our clients think about our services and their testimonial recommendations to use Citizens Claims Consultants for your next insurance claim.